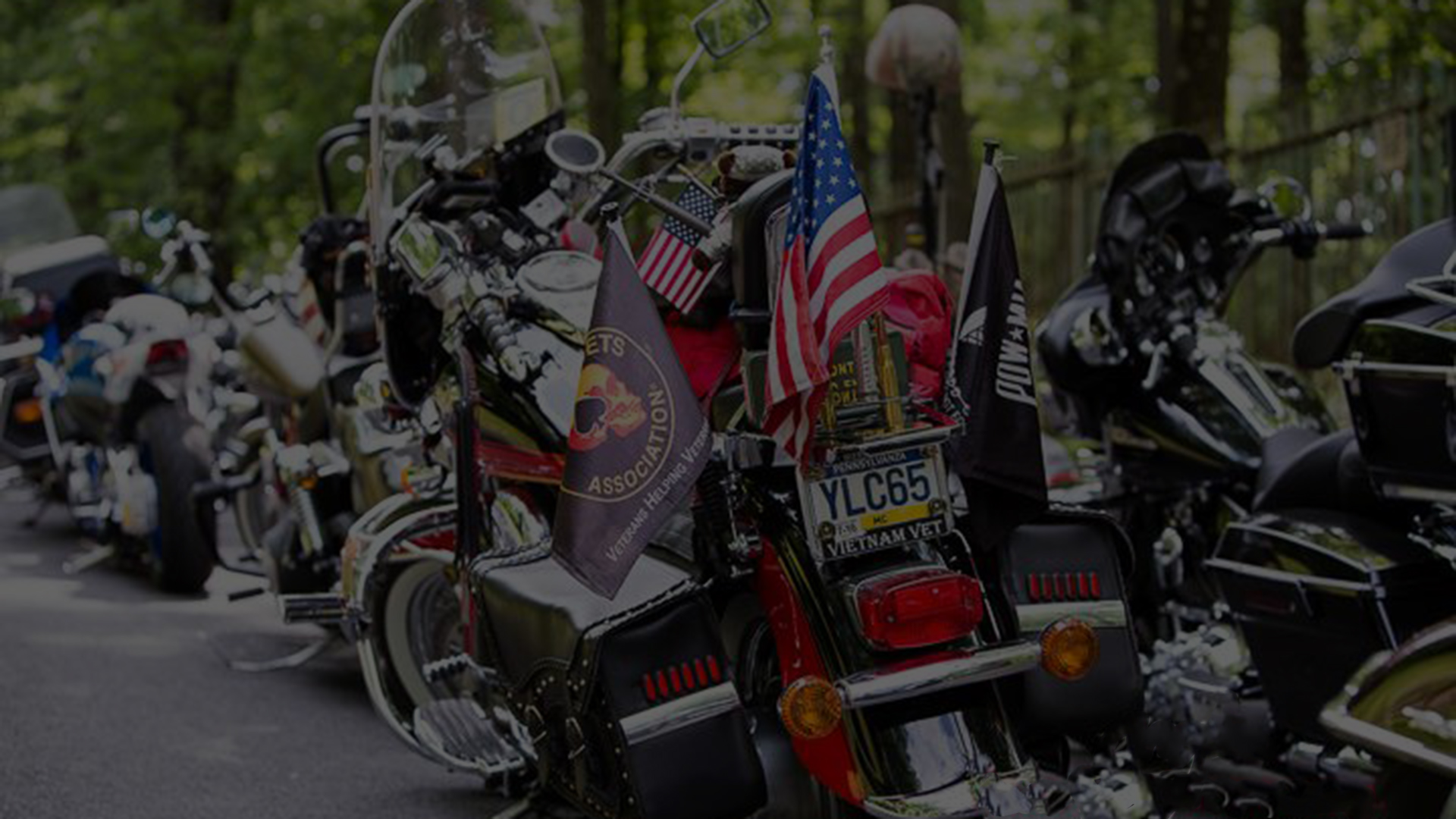 Please stay tuned for updates as we determine a rescheduled date for this years ride!
Event Sponsors
Thank you for sponsoring Ride for the Heroes 2019.




Four Star Sponsors
Lou Colameco Foundation
Kathleen Herb Brower, D.M.D., M.D. & Therese DiFlorio Brennan, D.M.D., M.D. - Oral & Maxillofacial Surgery
Lentzscaping, Inc
Nekey & Dave Holak Design
William J. Flax in Memory of Donald Flax, USMC
Three Star Sponsors
Telford Diving & Rescue Unit
The Lewis Family
Freedom Valley Harley Davidson
HK Panel Systems
Fulton Bank
Damon M. Derstine - Wells Fargo Advisors
Worthington & Shagen Custom Builder, Inc
Stonebridge Capital Consulting
Stumpsharks
Studio 44 Salon & Spa
Martin's Sausage
Fran's Pub
Two Star Sponsors
Debbie Goetz Media Connections
The Deana Corrigan Team - Real Estate
Property Adjustment Corporation
Sandler Training
Repko Law, LLC
Monument Bank, Divison of Citizens & Northern
Paul & Aarita Martino
Nuventra, Inc
Innovative Tax Solutions
DaVinci Graphics
STAT Waste Solutions
Jason Voran
First National Bank & Trust of Newtown
One Star Sponsors
Ciocca Dealerships
Plumsteadville Inn
Trail Electric
Raphael Architects
Plant Health Solutions
Arcadia Land Company
B.C. Property Management
Representative Todd Polinchok
Renk Electric
Creighton's Auto Repair
Doylestown Gold Exchange
Doylestown Tire & Auto
Prime Sheet Metal, Inc
Brian's Harley Davidson
Cimino Painting Contractors, LLC
Complete and submit the form below for any questions about registration, sponsorship or beneficiaries related to this event.